UX

USER EXPERIENCE




Project

Financial Advisor Landing



Created a landing page for the AARP Financial Advisor Resource Guide, helping users get answers to important questions, including the adviser's qualifications, compensation, and whether or not the adviser is required by law to work in the client's best interests.
Project
Work & Jobs / Jobs Board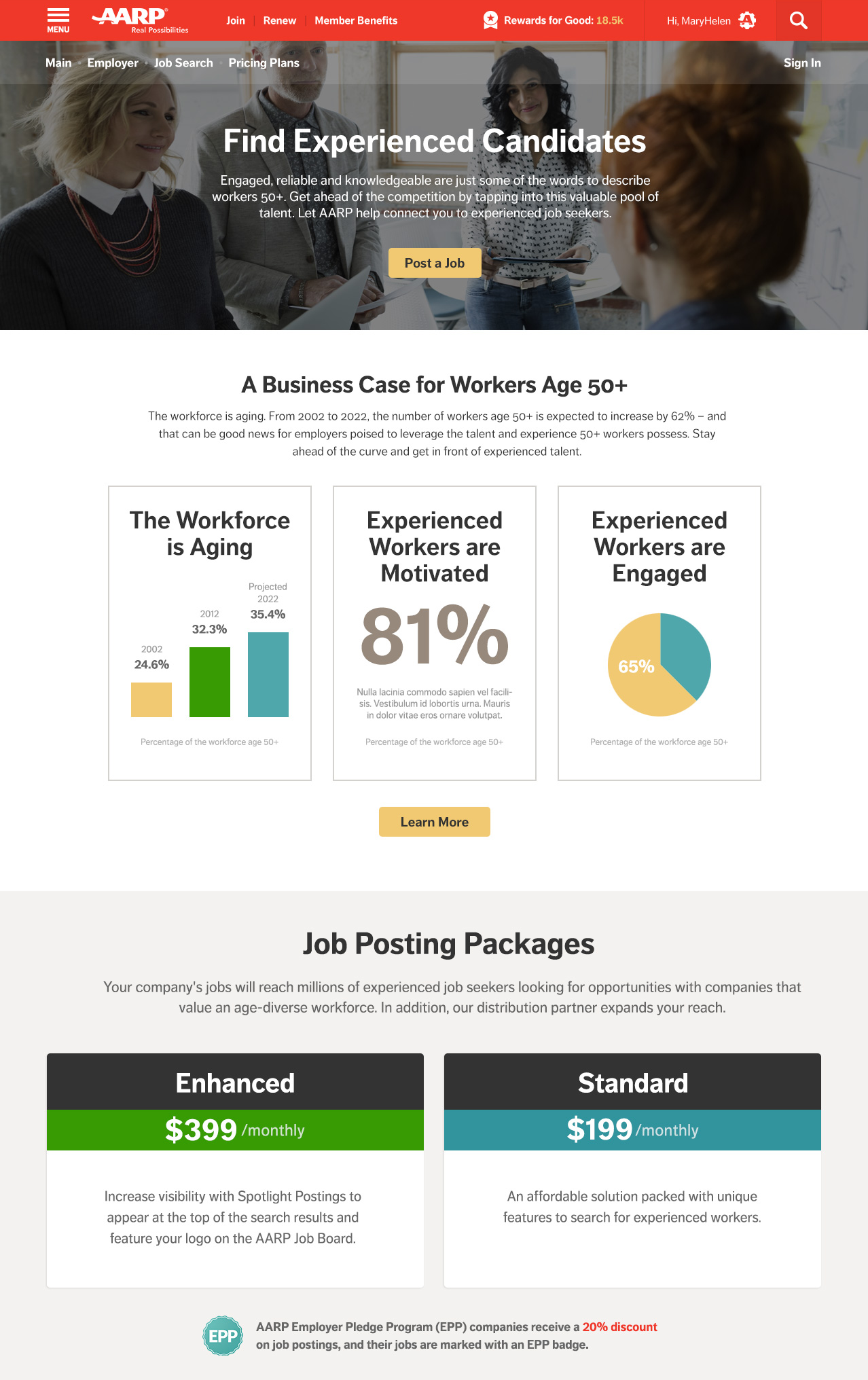 External facing jobs board experience design focused on engaging clients on the benefits of reaching AARP's unique audience.
Project
Global Site Redesign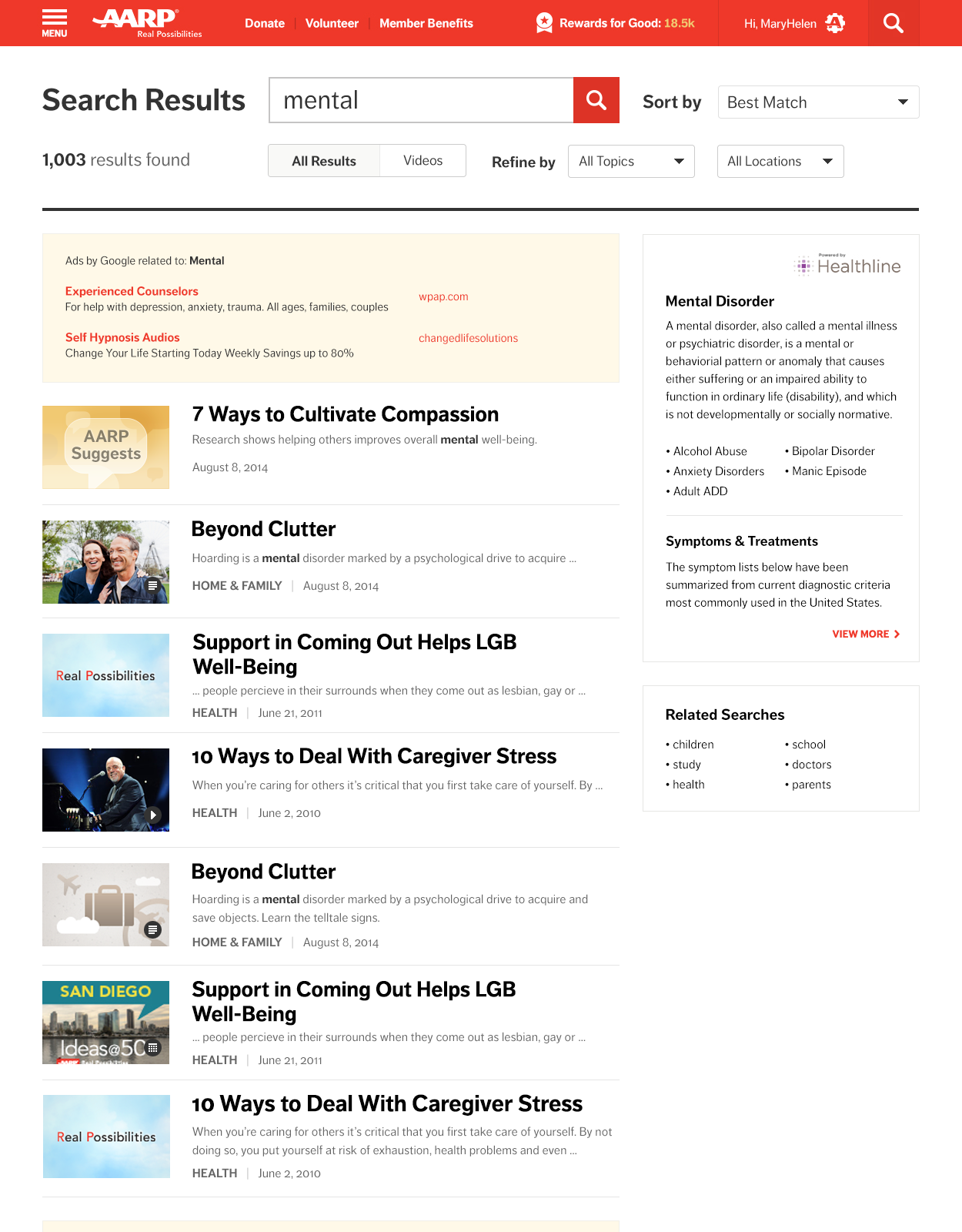 Led the visual direction of the .org 2015 global website overhaul using on-brand design language supported by a responsive grid. Redefined site style, elements and patterns, including iconography, typography, interaction elements and color. The entire process lasted several years and continues to this day.

Shown above are a few of the many templates created to support a large, scaling website accessed by millions of viewers daily.
Project
SB Nation Site Redesign
Working with Ben Watkins at Big Wonderful, I created the look and feel for this iPad lobby app to be displayed at AAA corporate headquarters, showcasing the company's presence across US regions.
Created an online visual presence and identity for the RIAA's DemandProof site, outlining the record industry's ongoing fight against intellectual property theft.
Project
Process Flow Diagrams
Re-engineered the process for submitting overseas claims from a manual, paper-based system to fully automated via the web through a set of simple steps accompanied by visual examples.
Project
PentaStars (Social)
Project
Site UX Overhaul + Redesign
Made with pixels and strong coffee
in California and Virginia.